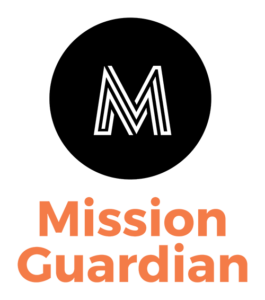 Mission Guardian Toolkit
A legal educational service for nonprofit organizations.
Lawyer-crafted DIY tools to safeguard your mission.
What is it?
The Mission Guardian Toolkit plan is an innovative way to access legal resources without the high cost of hiring a lawyer. Even the tiniest nonprofit has more in common with a fortune 500 company when it comes to regulation – and it's not fair.
Who is it for?
Toolkit is for the smallest nonprofits. This DIY program allows even orgs with the tiniest budgets access self-service legal tools like online courses, document automations and live Q&A webinars.
Why this model?
After 13+ years of in-house experience and private practice with nonprofits, one thing is clear – nonprofits avoid problems when they have access to good legal information. But, many new nonprofits and small orgs can't get their legal needs met. Jess realized she couldn't personally serve the very smallest nonprofits, but they deserve an opportunity to have access to the best information too!
The reasons for this vary but maybe one of these sounds familiar to you….
You're starting a nonprofit but can't afford to hire a lawyer to help guide you through the process. With Toolkit, you have all the DIY tools at your finger tips to learn about whether starting a nonprofit is right for you, and walk yourself through the whole process.
Do you wish you could ask a lawyer just a quick question without paying the big bill? As a Mission Guardian Toolkit member you can join a monthly live Q&A webinar to ask questions from an experienced attorney – on the house with your membership.
Your small nonprofit can't really budget for legal spending. Mission Guardian Toolkit solves that problem. You can access resources with a clear sense of what the costs are – no more guessing or flying blind.
Maybe, a lawyer happens to sit on your board? Asking them for legal advice puts your board member / lawyer in a professionally awkward spot. You wouldn't ask a heart surgeon to do brain surgery, so why ask your board member to guess about nonprofit law? Give them the access to knowledge they need by joining Mission Guardian Toolkit and never put your board at risk.
Now you can…
• Easily create customized documents
• Stop worrying about making decisions in a vacuum
• Feel secure in knowing you're protecting the business
• Fulfill your fiduciary duties without hiring a lawyer
• Finally, have an affordable budget for legal access
The difference is clear - now you CAN afford to do things right

How Toolkit Works
You pay a recurring monthly fee that covers a suite of benefits to fit your organization's size and budget.
Toolkit Member
Free access to Founder's Roadmap startup course
Library of apps to generate customized documents
Members only live attorney Q&A "Office Hours"
Back catalog of past "Office Hours" sessions
Searchable knowledge base / educational library
Monthly self-assessments to meet standards
Frequently Asked Questions